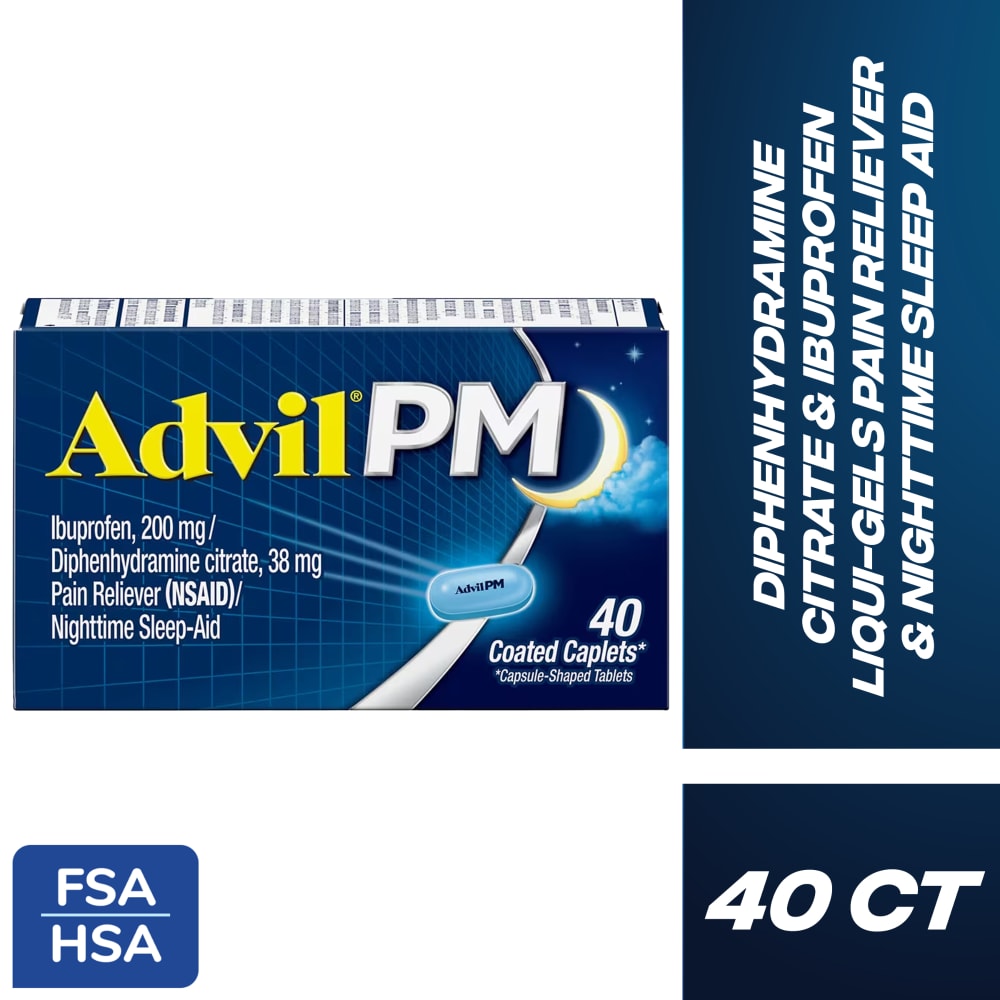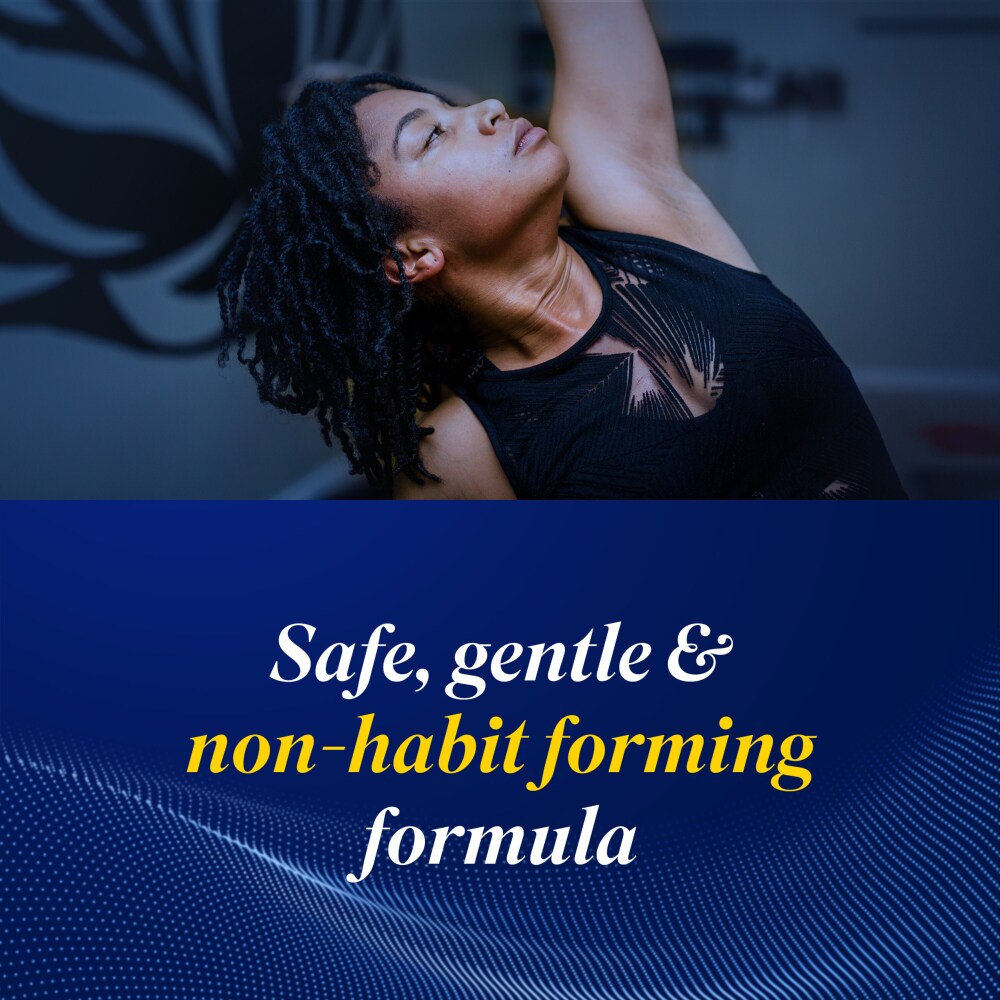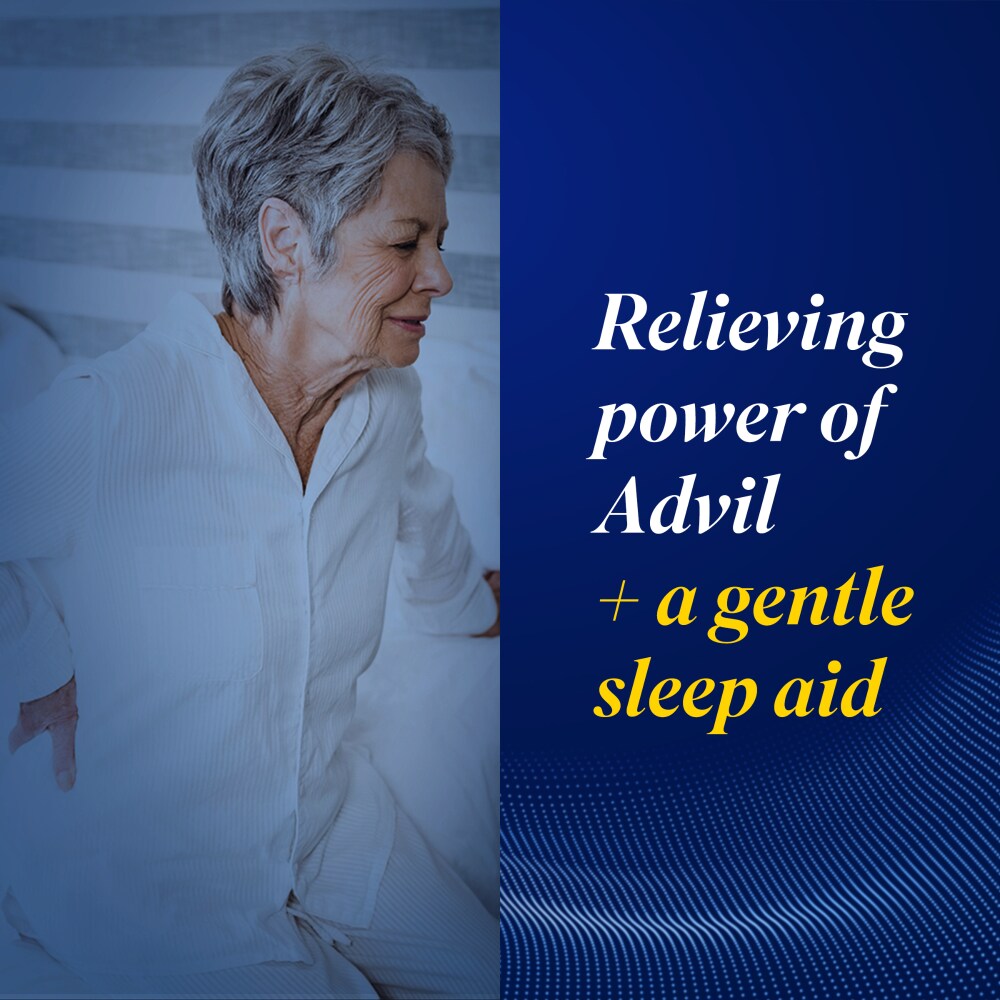 Advil® PM Pain Reliever/Nighttime Sleep Aid Coated Caplets
Advil® PM Caplets help you put pain to rest. Don't let backache, minor arthritis pain, joint pain or other minor nighttime aches and pains interrupt a restful night's sleep. By combining the #1 selling pain reliever (Ibuprofen) with the #1 soothing sleep aid (Diphenhydramine), pain won't get in the way of your sleep.
With a patented bi-layer formula, Advil® PM Caplets help you fall asleep faster and stay asleep longer.
Non-Habit Forming Sleep Aid
For Relief of Occasional Sleeplessness when Associated with Minor Aches and Pains
Helps You Fall Asleep and Stay Asleep
---