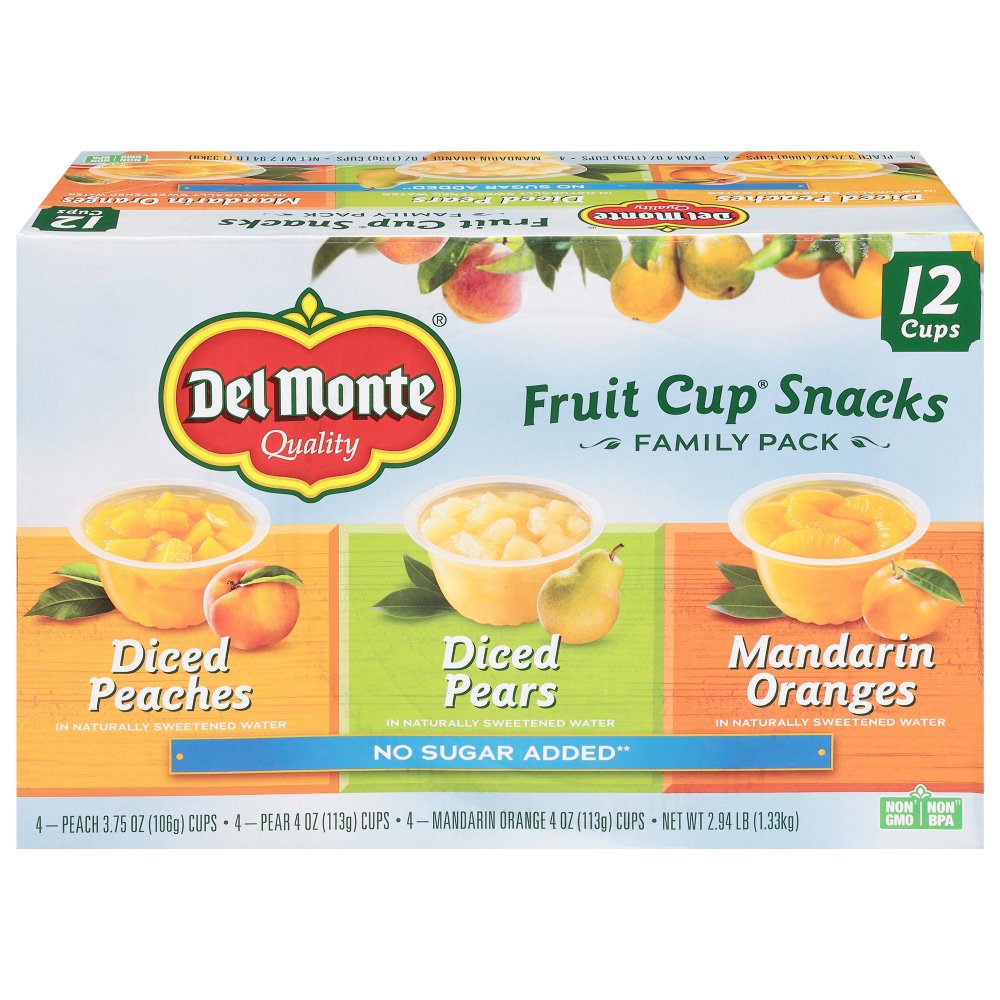 Del Monte Fruit Cup Snacks No Sugar Added Variety Family Pack
Serving up our garden's best.
Choose from succulent pears, luscious peaches, or juicy Mandarin oranges - all grown in the best soils to bring out the fruit's natural sweetness. Packed to capture the flavor and nutrients your family craves. Simply delicious, with no added sugar. For breakfast, on-the-go or as a lunchbox favorite - a healthy way to add a little sweetness to your day.
---