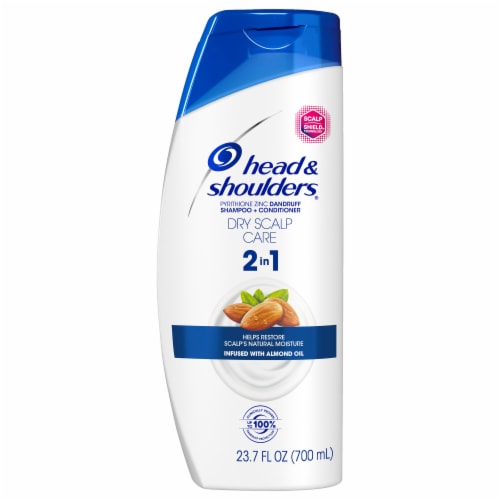 Head & Shoulders 2 in 1 Dry Scalp Care Dandruff Shampoo and Conditioner
Head & Shoulders Dry Scalp Care 2 in 1 Pyrithione Zinc Dandruff Shampoo & Conditioner. Cleans to remove oil and flakes, protects scalp from dandruff, and moisturizes each hair strand from scalp to tip.
Dry scalp care 2-in-1 pyrithione zinc dandruff shampoo & conditioner.
Cleans to Remove Oil and Flakes
Protects Scalp from Dandruff
Moisturizes Each Hair Strand from Scalp to Tip
Made in USA
With Almond Oil
Clinically Proven To Restore Scalp's Natural Moisture
# 1 Dermatologist Recommended
Up To 100% Flake Free Guaranteed
---