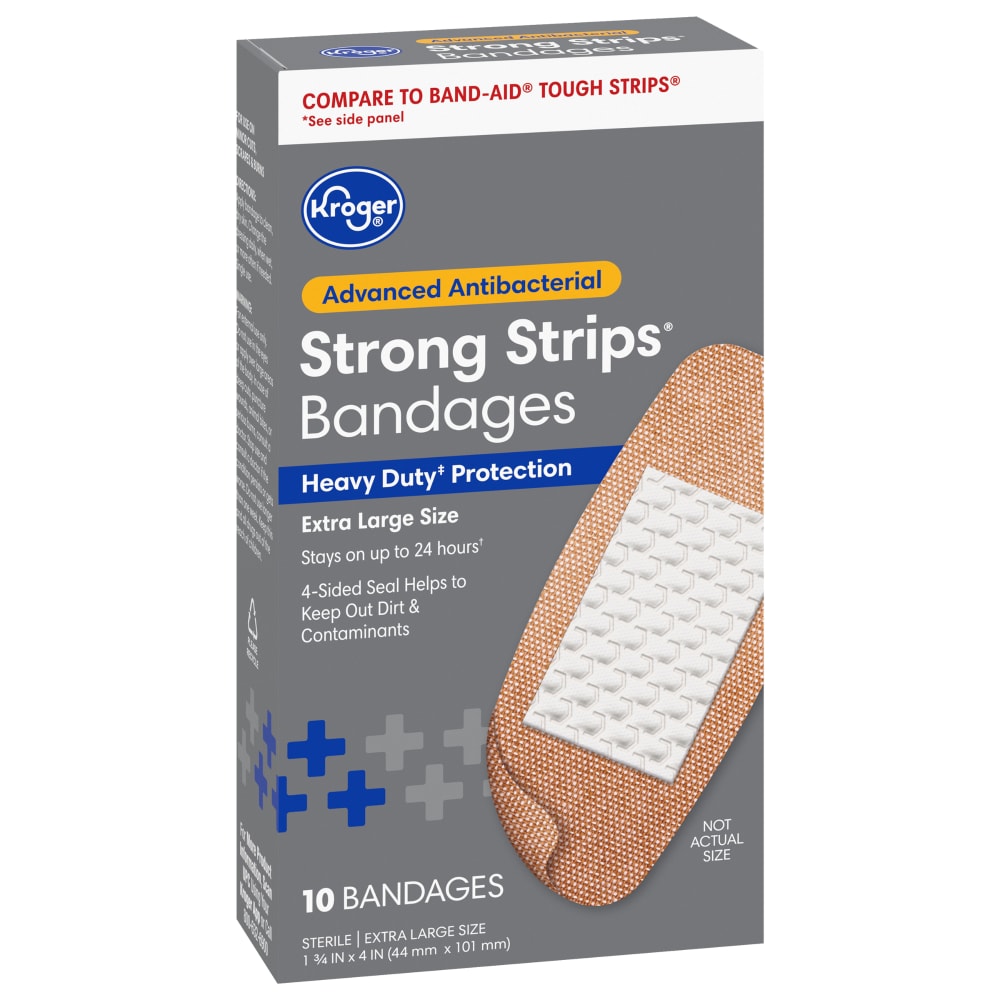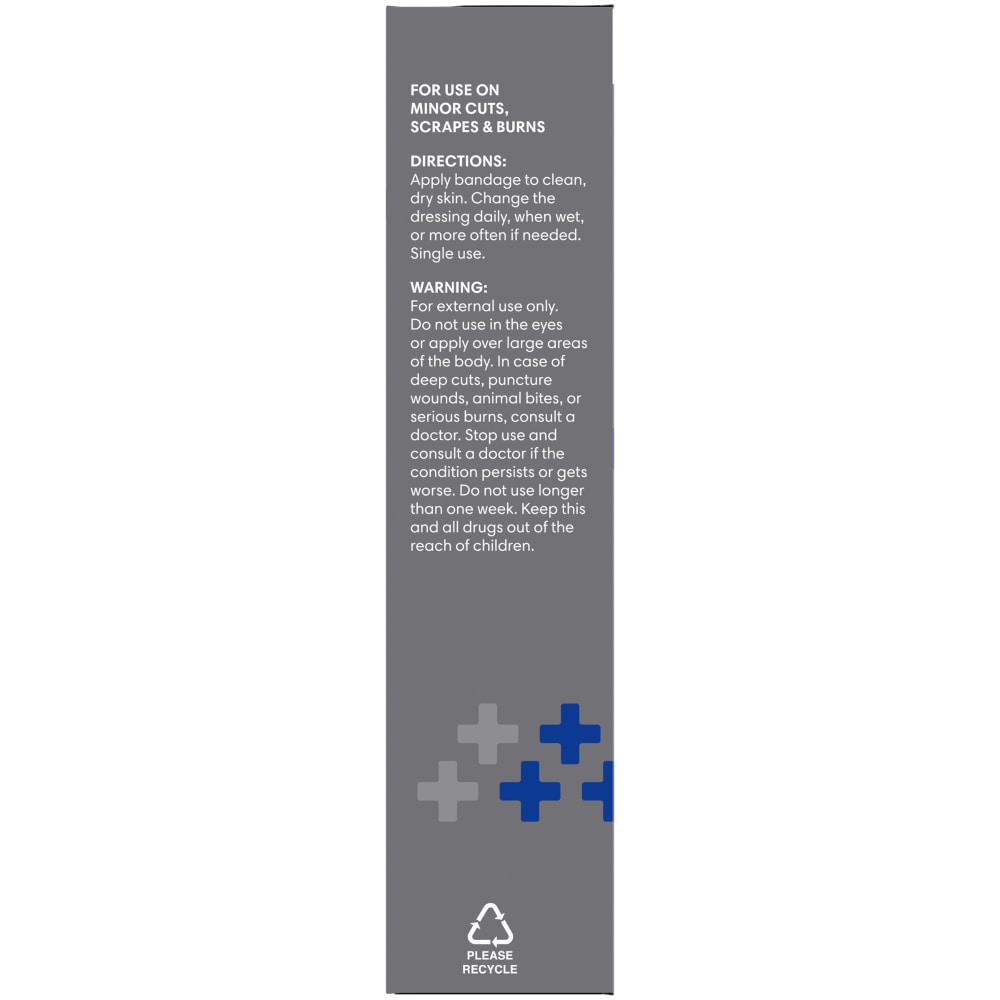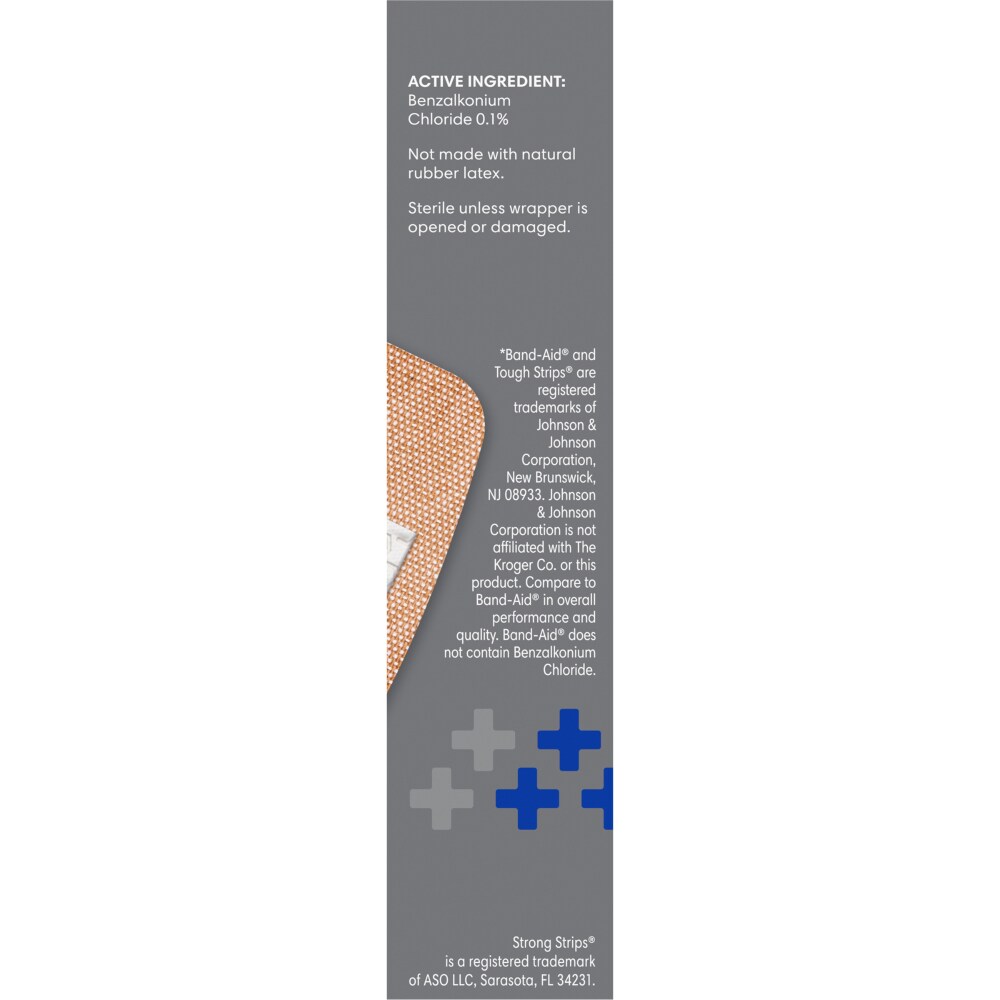 Kroger® Advanced Antibacterial Fabric Bandages Extra Large 1 3/4 in x 4 in
Super-Strength Adhesive.
Stays secure to a variety of skin types. Antibacterial agent kills bacteria within the pad and helps prevent infection. Pocket pad technology highly absorbent, non-stick pad cushions & protects. 4-sided seal helps to keep out dirt & contaminants.

---