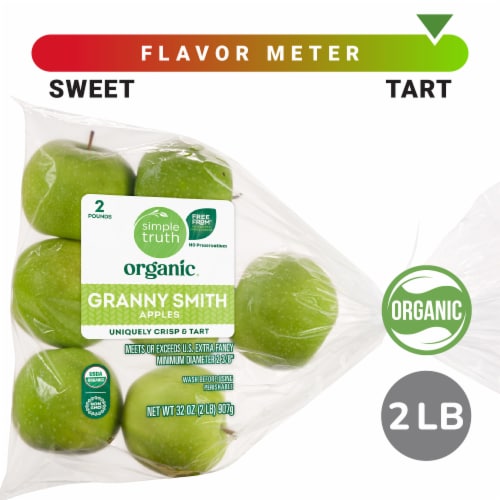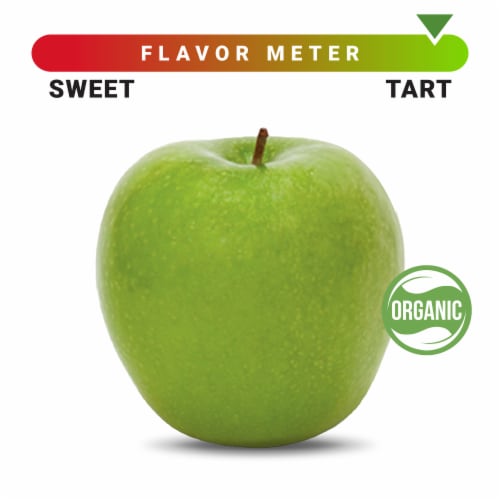 Simple Truth Organic™ Granny Smith Apples Pouch
How Do You Like Them Apples?
Any way you slice them, our Simple Truth Organic™ Granny Smith Apples are juicy and full of orchard-fresh flavor.These organic Granny Smith apples are uniquely crisp and tart, USDA certified organic, non-GMO, and contain no preservatives! Green, healthy, and awesome, enjoy these organic green apples for lunches, on-the-go, in an apple pie recipe, homemade applesauce, in a smoothie, after sports or a workout, or sliced as a snack. They are packed in a resealable bag for freshness, portability, and easy storage—go, green, go.
Easy to find, understand and afford, Simple Truth from Kroger makes enjoying organic, natural and wellness products simply…better. All items are Free From over one hundred artificial preservatives and ingredients so you can feel better about the delicious goodness that's in the food you serve your family.
It's the Simple Truth.
USDA Organic
Non-GMO
No Preservatives
Resealable Bag
Meets or Exceeds U.S. Extra Fancy
---