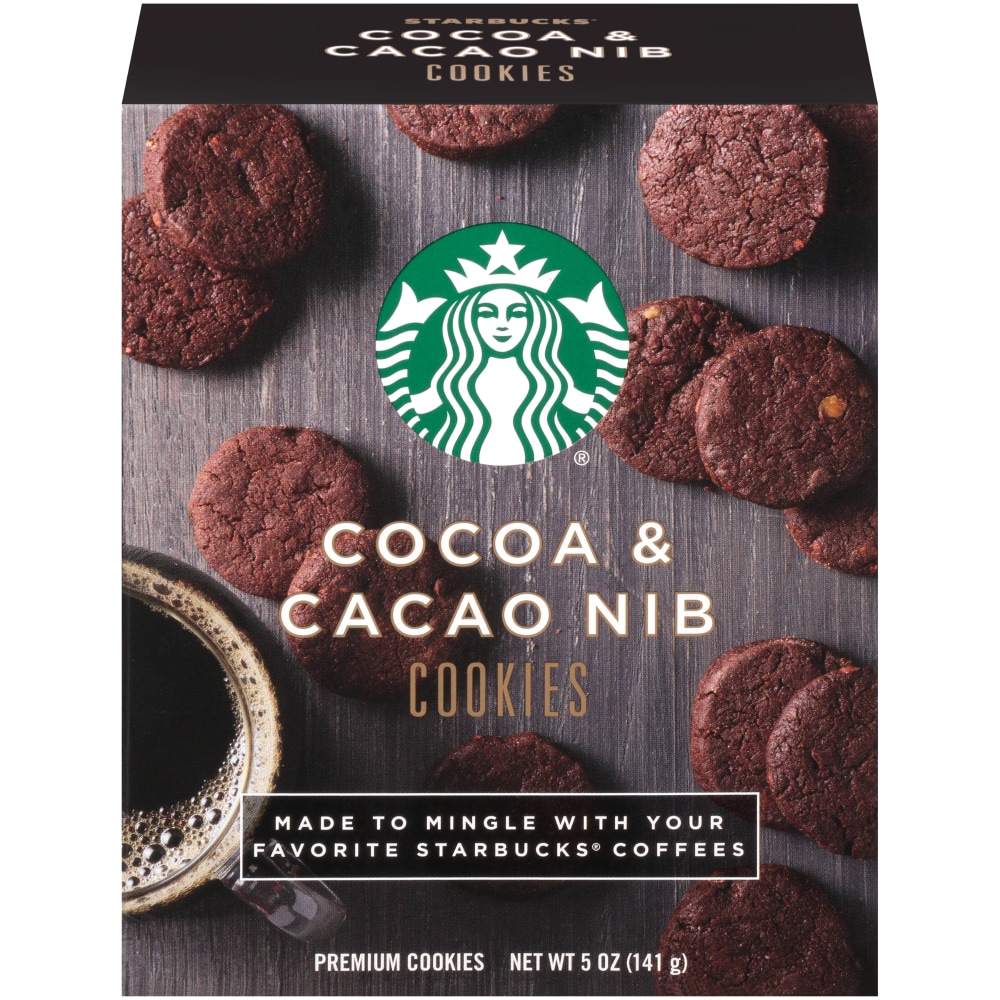 Starbucks Cocoa and Cacao Nib Cookies
Creamy, sweet cocoa balances the intensity of bittersweet cacao nibs for delicate layers of indulgence. Pair Your Love of Coffee with Your Love of Cookies.
When the flavor notes of Starbucks coffee meet our specially crafted cookies, you'll experience something extraordinary. Each pairing is an adventure in the world of taste- that's unique for everyone.
---